Friday, September 24, 2010
According to PEOPLE magazine, Tom Hardy is engaged to his girlfriend British actress Charlotte Riley.

The pair met on the set of a British TV adaptation of Wuthering Heights last year (he played Heathcliff to her Cathy) and are hoping to wed next year. They are already planning the event, PEOPLE has confirmed.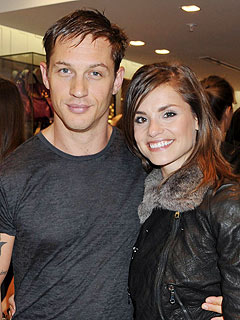 The Mail on Sunday claims that she may even take a bigger-than-usual role in the celebrations. Not only will the 28-year-old walk down the aisle, but she also wants to help provide the entertainment. Riley sometimes sings in a band that she hopes will perform for guests.

Source: people